New Jersey
Inspection Services

Buyer's Inspection
This inspection service is an exhaustive evaluation of a home's readily accessible and visible areas. Afterward, we'll compile a detailed report of our findings that will provide essential information about any defects we've identified.
We'll inspect the following components:
Roofing System (including gutters, downspouts, flashings, & chimneys)
Foundation & Crawl Spaces
Basement
Structural Components
Grading & Drainage
Decks & Porch
Exterior (siding, trim, doors, windows)
Interior (doors, windows, floors, walls, ceilings, stairs)
Fireplaces
Bathrooms, Bedrooms, & Kitchen
Attic, Ventilation, & Insulation
Electrical System
Plumbing System
Heating & Cooling Systems
Aerial drone photography will be utilized during the inspection at no extra cost as necessary so that we can closely evaluate the condition of inaccessible roofing systems. A moisture meter and gas leak detector may also be utilized as necessary.
Additional Inspection Services
Home Quest Home Inspection Services is available to take care of a wide-range of property inspection needs for clients throughout Central New Jersey. Our inspection services are built on strong values, and we strive to ensure that every client is able to carry out a prospective real estate transaction with improved knowledge and confidence. We adhere to InterNACHI's and New Jersey's rigorous Standards of Practice.
Pre-Listing Inspection
We can help you sell a home successfully by ensuring that you're knowledgeable about the condition of each readily accessible component before you list the home. In the event that we discover existing defects, you'll be able to make repairs before showing the home if you believe it will help you secure a better offer. You can also disclose these defects to prospective buyers so that negotiations don't stall due to the information being revealed in a later Buyer's Inspection.
New Construction Inspection
Before the builder's final walkthrough of your prospective new home, you need to have this inspection performed to ensure that you won't be blindsided by costly mistakes that were made during the build. Whether it was an error on the part of the builder or simply a defective material, knowing about an existing issue before you close on the home will ultimately help you protect your investment. 
11th Month Warranty Inspection
The original warranty on most newly constructed homes will expire in one year following a finalized real estate transaction. This inspection service is designed to reveal potential defects in the home's construction while the warranty period is still active so that you won't be held fully responsible for the cost of certain repairs.
Home Maintenance Inspection
Neglected home maintenance can devalue an investment and add unnecessary stress to the life of a homeowner. But when you schedule this inspection service, we'll comprehensively inspect the home's structures and mechanical systems, providing you with a detailed report of current and upcoming maintenance needs so that you can plan accordingly.
Re-inspections
Virtually every single home on the market will have defects, and often, the seller of the property will be agreeable to taking care of certain repairs before negotiations continue. For this inspection service, we'll return to the home after those repairs have been made, ensuring that the components in question are now in safe and sound condition so that you're able to invest with confidence.  
Radon Testing
Invisible and odorless, radon is a naturally occurring gas with radioactive properties that can make it extremely hazardous to humans who are exposed. When radon finds its way into homes, it can therefore pose quite a substantial risk to homeowners and their families—and because of the complex nature of the gas, we recommend having a home professionally tested before you make a real estate transaction.
WDO/Termite Inspection
Termite damage can be an ugly situation for homeowners, and a costly one at that—which is why you should schedule a WDO/Termite Inspection before you decide on the purchase of a home. We'll carefully evaluate the entire readily accessible structure of the home, identifying potential termite damage so that you're aware of repair costs you can expect if you choose to buy the home as is. 
Sewer Scope Inspection
If your home's sewer system isn't functioning properly, you'll likely be in for a lengthy and expensive repair process. To help you avoid going through the trouble, we can evaluate the sewer system with a specialized camera before you finalize a home purchase. We'll be able to tell you about potential damage and blockage so that you can then address existing issues with the seller of the property.  
Mold Inspection
Responsible for health issues such as severe allergies, as well as costly repair bills, mold inside a home is never a pleasant issue to deal with. For this inspection service, we'll thoroughly assess your prospective home for signs of mold and the moisture that attracts its growth so that you're aware of existing issues before closing on the home.
Commercial Property Inspection
For clients who are planning to purchase or invest in a commercial property, we're able to provide a comprehensive evaluation of the property's condition. Generally, this inspection service will be limited to light commercial buildings such as strip malls, storefronts, office spaces, and small warehouses.
Underground Oil Tank Sweep
Older homes in New Jersey were often heated using oil that was stored in large underground tanks—and unfortunately, these tanks were often abandoned without any documentation to inform future homeowners of their whereabouts. For this inspection service, the property around your prospective home will be swept for evidence of an underground oil tank, a potential environmental hazard that could cost a great deal of money to remove. We utilize the latest technology for this service, including GPR .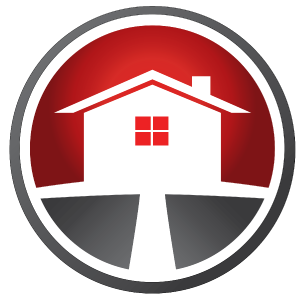 New Jersey's Home Inspection Professionals
We offer professional home inspection services to Middlesex, Union, Somerset, Monmouth, Ocean, Burlington, Hunterdon, Morris, Essex, Hudson, Passaic, and Bergen counties.
Home Quest Home Inspection Services
133 Williams St
Carteret, NJ 07008
At Home Quest Home Inspection Services, we understand that it's often a long and difficult journey to reach a point in life where you're ready to buy a home. That's why our goal is to offer an honest and supportive home inspection experience that will provide peace of mind by facilitating a more secure and confident real estate investment. Contact us today to request an inspection.
Ask about our discounts for active-duty military and veterans. Weekend appointments are available by request.
Contact Us
Call
Text
Email
Schedule