About
Home Quest
Home Inspection Services

Our Team of Inspectors
Home Quest Home Inspection Services is owned by lead inspector Angel Ledesma. Nothing else compares to the feeling of owning a good home, and Angel, along with his team of associate inspectors, works tirelessly to help his clients experience that joy for themselves. No one ever said buying a home is easy, but after your home inspection is finalized and your report delivered, you'll be able to enjoy substantially less stressful negotiations thanks to the knowledge that you've gained.
Angel Ledesma (lead inspector) — License #24GI00073100
Adolfo Vazquez (associate inspector) — License #24GI00065600
Luis Gonzalez (associate inspector) — License #24GI00187700
The Reward That Makes the Risk Worthwhile
Before Angel became licensed as a home inspector, he worked in the architectural drafting and residential construction fields. While his previous experience shaped his knowledge of home design, Angel's career as a home inspector has allowed him to help people in the local communities on a much more direct and personal level. A good home inspection is all about managing risk, and by comprehensively revealing your prospective home's strengths and weaknesses, Angel aims to put you on the path to the ultimate reward—a home that is safely constructed, fairly priced, and able to fully meet the needs of your family.
Home Inspectors Who Aren't Afraid to Go the Extra Mile
Technology is a valuable asset in the home inspection industry, and we utilize some of the most advanced tools and tech available today—including aerial drone photography to assist with the evaluation of roofing systems that are damaged or otherwise inaccessible
If you'd be more comfortable attending your inspection, we'll gladly schedule an appointment on a day where you can be on-site—giving you a chance to observe every single deficiency that we discover with your own eyes
Communication is a priority for us, and we'll remain in contact with you long after an inspection has been completed—all you have to do is give us a call with your questions so that we can walk you through the answers
When he's not inspecting homes, Angel enjoys spending time with family, especially when they have a chance to go on road trips together. Some of Angel's favorite hobbies include playing guitar, reading books, and cooking.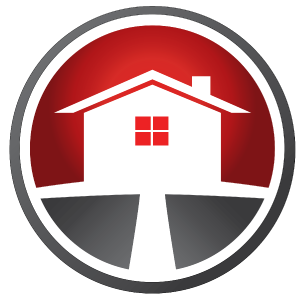 New Jersey's Home Inspection Professionals
We offer professional home inspection services to Middlesex, Union, Somerset, Monmouth, Ocean, Burlington, Hunterdon, Morris, Essex, Hudson, Passaic, and Bergen counties.
Home Quest Home Inspection Services
133 Williams St
Carteret, NJ 07008
At Home Quest Home Inspection Services, we understand that it's often a long and difficult journey to reach a point in life where you're ready to buy a home. That's why our goal is to offer an honest and supportive home inspection experience that will provide peace of mind by facilitating a more secure and confident real estate investment. Contact us today to request an inspection.
Ask about our discounts for active-duty military and veterans. Weekend appointments are available by request.
Contact Us
Call
Text
Email
Schedule